Day gloves
81,00 € – 110,00 €
Rigid city gloves specially designed for daily use, with a strong grip on handrails.
Refer to the descriptions below for model information and to determine your size.
Description
• The thumb loop design makes these gloves easy to put on and to take off and the adjustable wrist straps are comfortable and easy to use.
• The black rubber versions provide a little more grip and are made with less latex (about 10%).
• The red rubber versions are 100% latex and non-marking surface, individuals with latex allergies should choose black rubber versions.
• The quad cuff versions go up high to limit wrist twists.
Among their many qualities, our daily gloves are easy to put on and sustainable, so feel free to contact us for additional information or for a personalized quote.
Sizes
Thanks the boule thumb system, you only need to check your thumb circumference to find your gloves size.
Medium size will never suit to a man, so get a size large or extra large instead.
These sizes won't suit atrophy hands.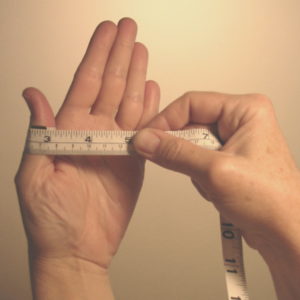 | SIZE | THUMB KNUCKLE GIRTH |
| --- | --- |
| Medium | 6 cm (2 ½ inches) |
| Large | 7 cm (2 ¾ inches) |
| XLarge | 8 cm (3 inches) |